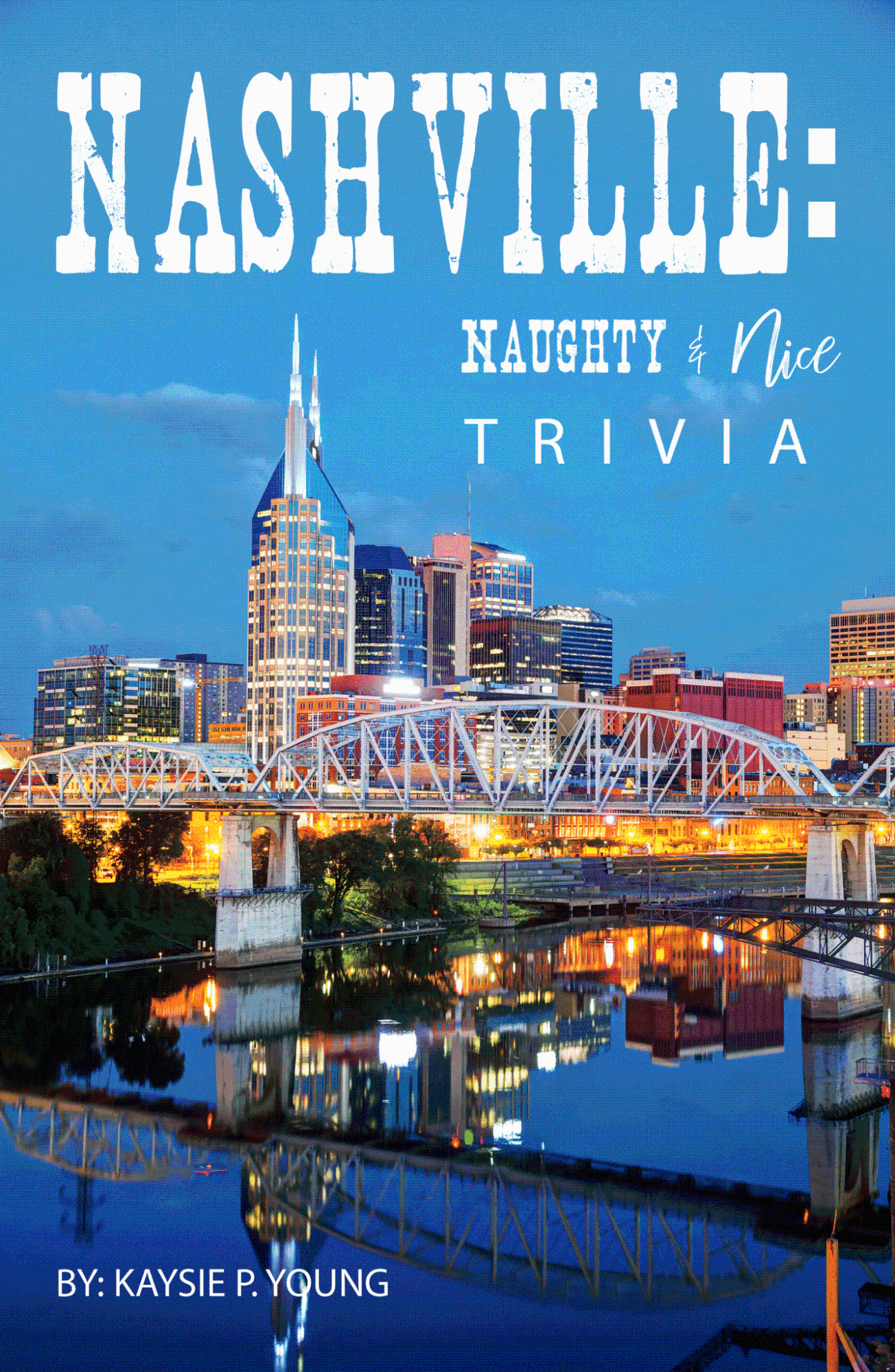 Got Kaysie's Nashville Trivia book, and I've learned so much. Some of my favorites are how Hookers and Nudie Suits got their names. I never knew that! Great job. Love it! 5 out of 5 D. Grill Wilsonville, OR
My wife and I have been going to Nashville for 8 years. Then we met Kaysie Young the best tour guide in Nashville. In her book she has great pictures of the best places to go as well as the history of those places. This book is a great value to people who want to visit Nashville or people who want a great memory book of their visit.
C. Johnson Marietta, SC
I've lived in Nashville my entire life and I learned so many interesting facts about our wonderful city. Whether you call Nashville home, or you are just visiting this book is a treasure, just like Kaysie. C. Norton Nashville, TN
I love it! K. Sullivan Fairfax Station, VA
Kaysie's Nashville Trivia Books are available for $25 (including shipping) and can be purchased at the Buy Now button below. THANK YOU!